VIDEO –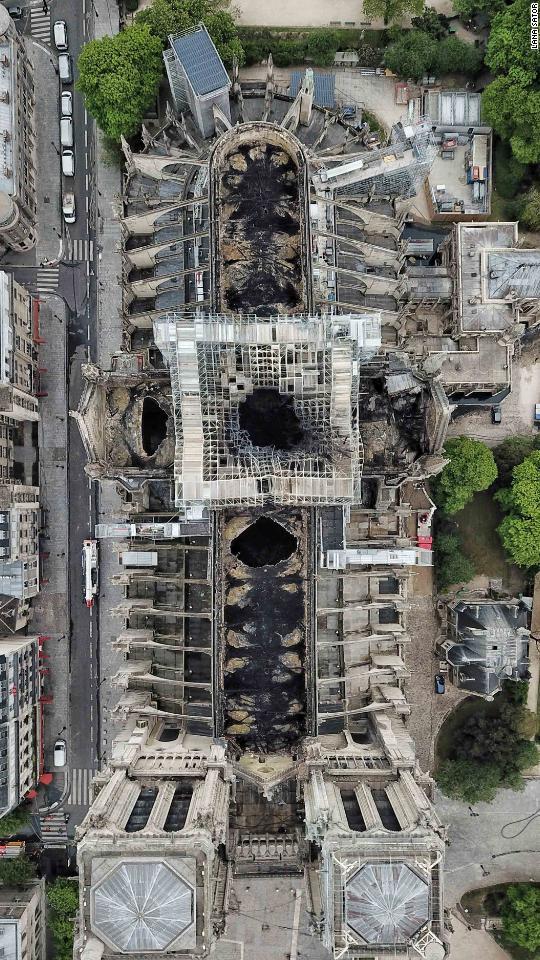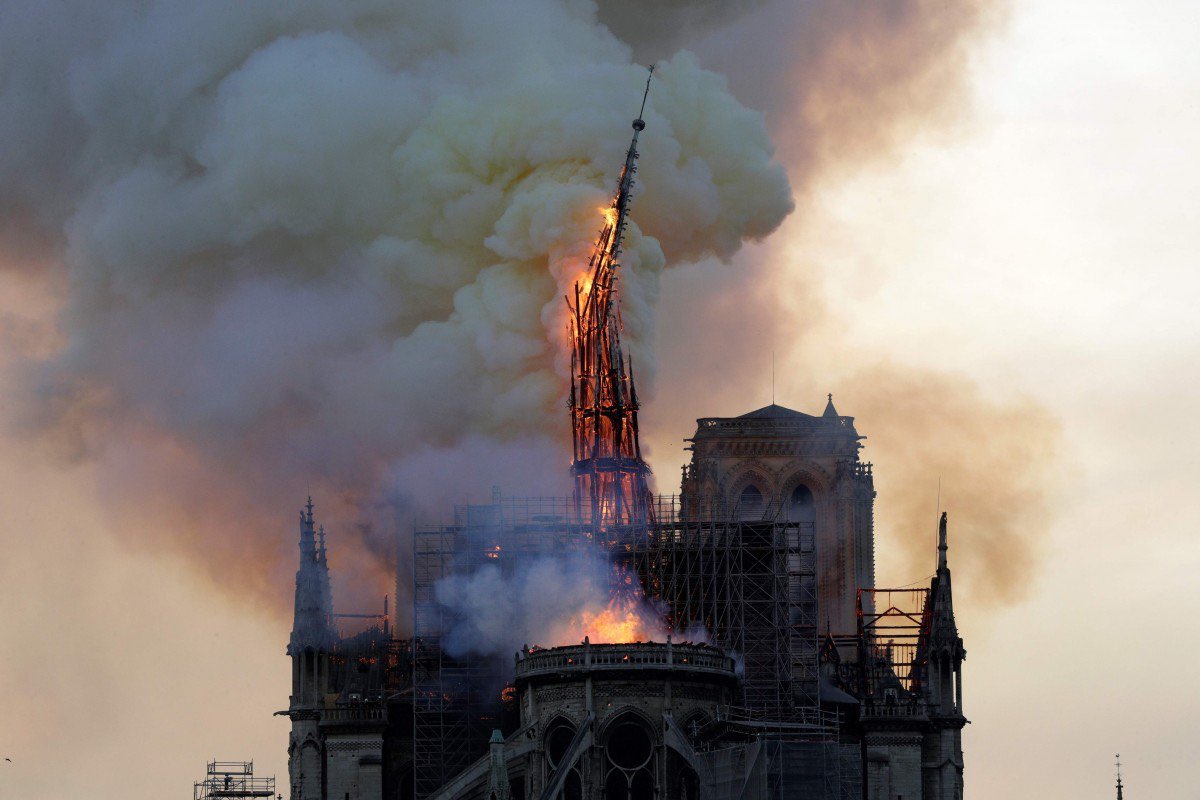 The Notre Dame – still an accident? No investigation?
Yes.  I blame Bush JR.  I blame him for decreeing to the WORLD that ISLAM meant PEACE.  It blinded all INTELLIGENCE agencies from seeking the TRUTH.
YET here we are today. 
Islam is as VIOLENT and more VIRULENT then it HAS EVER BEEN BEFORE.  AND POTUS today TRUMP has not decried the words and EDICT of George W. Bush —-https://georgewbush-whitehouse.archives.gov/news/releases/2001/09/20010917-11.html
I am pleading with President Donald J. Trump – please, PLEASE decry and remove this edict from the White House website-the Intelligence agencies are hog tied with it!!!!!
NO more Notre Dames – no more silence about the Violent Islam!
Easter Sunday explosions at multiple churches and hotels rock Sri Lanka, death tolls rises past 200
A pair holding U.S. and British nationalities were among the 11 foreigners killed after a series of explosions struck three churches and three luxury hotels in and just outside of Sri Lanka's capital Easter Sunday, leaving at least 207 people dead and 450 others injured, officials said.
Sri Lanka's foreign ministry said the other foreigners whose nationalities have been verified included three Indians, one Portuguese national, two Turkish nationals, and three British nationals.
POPE CELEBRATES EASTER SUNDAY AMID BLOODSHED IN SRI LANKA
The six nearly simultaneous blasts—followed hours later by two more explosions—marked the bloodshed as among the worst since the South Asian country's 26-year civil war ended a decade ago, a spokesperson for the Sri Lanka police said.
Defense Minister Ruwan Wijewardena described the attacks as a terrorist attack by religious extremists and said eight suspects have been arrested, though no one immediately claimed responsibility.
Prime Minister Ranil Wickremesinghe said he feared the violence could trigger instability in the country and its economy.
The explosions collapsed ceilings and blew out windows, killing worshippers and hotel guests. People were seen carrying the wounded out of blood-spattered pews. Witnesses described powerful explosions, followed by scenes of smoke, blood, broken glass, alarms going off and victims screaming in terror.
"People were being dragged out," Bhanuka Harischandra of Colombo, a 24-year-old founder of a tech marketing company who was going to the city's Shangri-La Hotel for a meeting when it was bombed. "People didn't know what was going on. It was panic mode."
He added: "There was blood everywhere."
The first explosion occurred around 8:45 a.m. local time, with the deadliest appearing to be at St. Sebastian's Church in Negombo, a city about 20 miles north of Colombo. Other attacks occurred at St. Anthony's Shrine in Colombo and Zion Church in the eastern city of Batticaloa. The three hotels – the Shangri La, Cinnamon Grand and Kingsbury Hotel – all in Colombo are frequented by foreign tourists.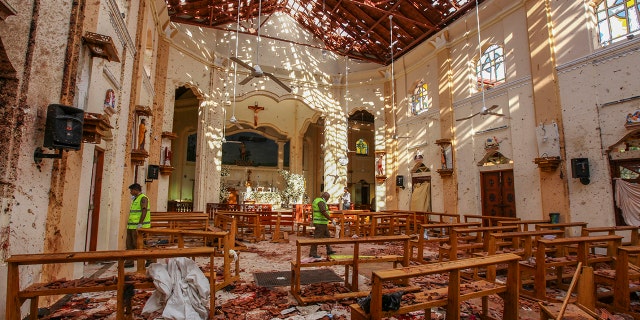 The other two blasts occurred in Dematagoda, where the occupants of a safehouse apparently detonated explosives to prevent arrest.
An official told the Associated Press that at least two of the church blasts were believed to have been coordinated attack carried out by suicide bombers.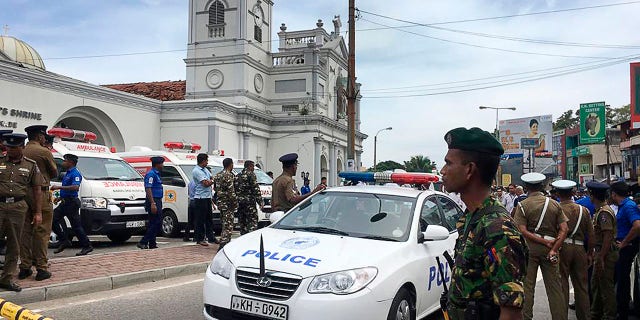 "The United States offers heartfelt condolences to the great people of Sri Lanka," U.S. President Donald Trump tweeted in part early Sunday. "We stand ready to help!"
U.S. Ambassador to Sri Lanka Alaina Teplitz offered her condolences over Twitter early Sunday.
"Deeply saddened by the senseless attacks in Sri Lanka today. Our thoughts are with the victims and their families. We stand with Sri Lanka's people at this terrible moment," she tweeted.
Former President Barack Obama in a tweet called the Easter bloodshed an "attack on humanity."
"The attacks on tourists and Easter worshippers in Sri Lanka are an attack on humanity," Obama wrote. "On a day devoted to love, redemption, and renewal, we pray for the victims and stand with the people of Sri Lanka."
Cardinal Daniel N. DiNardo, the president of the United States Conference of Catholic Bishops, in a statement condemned the deadly blasts as a "great evil," and said the attack cannot "overcome the hope" found in the Easter holiday.
SRI LANKA AVERTS RIFT SPILLING OVER TO UN RIGHTS SESSION
St. Sebastian's pleaded for help on its Facebook page. The explosion ripped the roof off the building and knocked out doors and windows. Churches throughout the country have been placed on alert, with many canceling Easter services.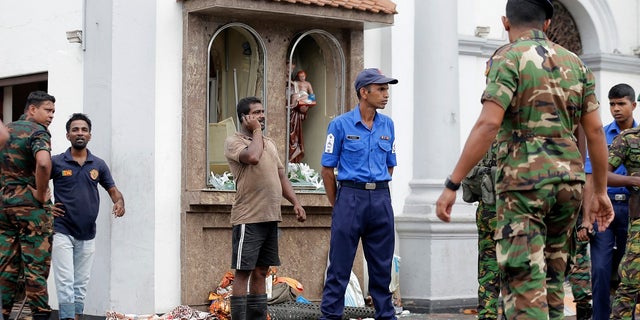 Sri Lankan Member of Parliament Harsha de Silva tweeted Sunday of "many casualties including foreigners."
"Sec Defence and I am at Kochchikade church. Also was at ShangriLa n Kingsbury. PM is on his way from Bentota. Emergency meeting called in a few minutes. Rescue operations underway. Please stay calm and indoors. Many casualties including foreigners," he posted.
"Horrible scenes. I saw many body parts strewn all over. Emergency crews are at all locations in full force. We, at 1990 also have close to 20 units at the various locations. We took multiple casualties to hospital. Hopefully saved many lives," he continued.
The Archbishop of Colombo, Cardinal Malcolm Ranjith, called on Sri Lanka's government to launch a "very impartial strong inquiry" and to punish those found responsible "mercilessly because only animals can behave like that."
Pope Francis denounced the "cruel violence" at the end of his traditional Easter Sunday blessing. 
Speaking from the loggia of St. Peter's Basilica, Francis said: "I want to express my loving closeness to the Christian community, targeted while they were gathered in prayer, and all the victims of such cruel violence."
He added: "I entrust to the Lord all those who were tragically killed and pray for the injured and all those who are suffering as a result of this dramatic event."
British Prime Minister Teresa May tweeted "We must stand together to make sure that no one should ever have to (practice) their faith in fear."
New Zealand Prime Minister Jacinda Ardern condemned the "devastating" attacks, and referred to the March 15 shootings at two mosques in the New Zealand city of Christchurch in which 50 died.
"New Zealand condemns all acts of terrorism and our resolve has only been strengthened by the attack on our soil," Ardern said. "New Zealand rejects all forms of extremism and stands for freedom of religion and the right to worship safely."
Sri Lankan security forces in 2009 defeated Tamil Tiger rebels who had fought to create an independent homeland for the country's ethnic minority Tamils. The U.N. initially estimated the death toll from 26 years of fighting to be about 100,000 but a U.N. experts' panel later said some 45,000 ethnic Tamils may have been killed in the last months of the fighting alone.
Sri Lanka, a small island nation at the southern tip of India, has a long history with Christianity. Christian tradition holds that St. Thomas the Apostle visited Sri Lanka and southern India in the decades after the death of Christ. The majority of the island's Christians are Roman Catholic.
The Associated Press contributed to this story.
https://www.foxnews.com/world/easter-sunday-explosions-at-multiple-churches-and-hotels-rock-sri-lanka-death-tolls-rises
Sri Lanka Bomber Stood at Hotel Buffet then Unleashed Terror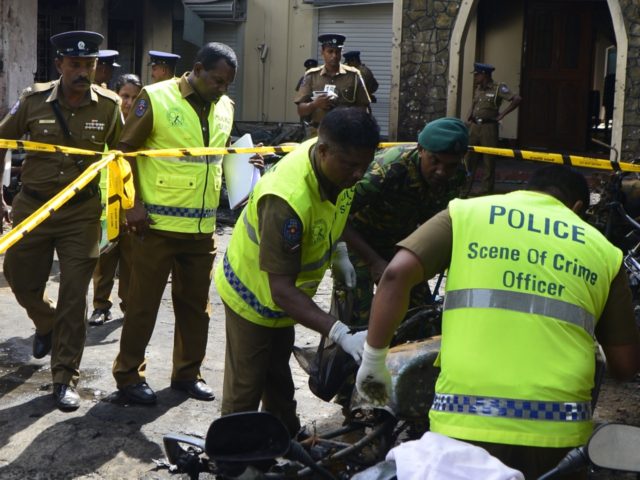 Colombo (AFP) — The suicide bomber waited patiently in a queue for the Easter Sunday breakfast buffet at Sri Lanka's Cinnamon Grand hotel before setting off explosives strapped to his back.
Carrying a plate, the man, who had registered at the hotel the night before as Mohamed Azzam Mohamed, was just about to be served when he set off his devastating strike in the packed restaurant, a manager at the Sri Lankan hotel said.
"There was utter chaos," said the manager, who spoke to AFP on condition of anonymity as he is not allowed to speak for the company.
The Taprobane restaurant at the hotel was having one of its busiest days of the year for the Easter holiday weekend.
"It was 8:30 am and it was busy. It was families," the manager told AFP.
"He came up to the top of the queue and set off the blast," he added.
"One of our managers who was welcoming guests was among those killed instantly."
The bomber also died. Parts of his body were found intact by police and taken away.
Other hotel officials told how the bomber, a Sri Lankan, checked in giving an address that turned out to be false, saying he was in the city for business.
Two other hotels, the Shangri-La and the Kingsbury, were hit at about the same time, along with three churches packed with worshippers attending Easter Sunday services.
The blast at St Anthony's Shrine, an historic Catholic Church, was so powerful that it blew out much of the roof, leaving roof tiles, glass and splintered wood littering the floor that was strewn with bodies.
Authorities have not said who staged the attacks. But all suffered major casualties and damage. Many of the 35 foreigners killed in the blasts were at the hotels, officials said.
– 'Shock, grief and mourning' –
"There was utter chaos, but we rushed all the injured to hospital in a very short time," the Cinnamon Grand manager said.
"About 20 people were seriously wounded and we sent them to the National Hospital."
The hotel is close to the Sri Lankan prime minister's official residence and Special Task Force commandos were quickly at the scene.
At the Shangri-La, witnesses said they heard two loud blasts and that staff reported some people had been killed. But details of the toll were not immediately given.
An AFP photographer saw extensive damage in the second floor restaurant at the hotel, with windows blown out and electrical wires hanging from the ceiling.
The Shangri-La said in a statment that the bomb hit at approximately 9:00 am local time at its Table One restaurant.
"We are deeply saddened and shocked by the incident and our thoughts and prayers are with the families of the casualties and those who have been affected," it said.
"Our immediate priority is to look after the safety and wellbeing of all involved. A Shangri-La crisis management team has been activated to provide all necessary support."
The Kingsbury is also one of Colombo's most expensive hotels, positioned near the city's World Trade Center.
The toll there was not known.
In a statement on its Facebook page, the hotel said: "On behalf of the entire Kingsbury team we share in the shock, grief and mourning of our entire nation in the aftermath of the recent attack."
"Medical evacuation and treatment of the injured guests and employees were handled immediately." The hotel said it had been "isolated" for further safety checks.
Who was behind the Sri Lanka bomb attacks? Everything we know so far about Easter Sunday explosions
Easter Day bomb blasts at three Sri Lankan churches and four hotels killed more than 200 people and wounded more than 450, following a lull in major attacks since the end of the civil war 10 years ago.
The explosions, some of which officials said were suicide bomb attacks, led to an immediate clampdown, with the government declaring a curfew and blocking access to most major social media and messaging sites.
What happened?
The powerful blasts – six in quick succession and then two more hours later – wrought devastation, including at the capital's well-known St Anthony's Shrine, a historic Catholic Church.
The three hotels hit in the initial attacks were the Shangri-La Colombo, Kingsbury Hotel in Colombo and the Cinnamon Grand Colombo.
The first six explosions were all reported within a short period in the morning just as church services were starting. Hours later there were two further attacks in the outskirts of Colombo.
Police said at least three of the attacks were carried out by suicide bombers.
Who were the victims?
The death toll rose rapidly to more than 200 and was expected to rise further still. There were hundreds of people injured in hospitals.
There were five British citizens killed in the attack, Sri Lanka's ministry of foreign affairs stated.
One Dutch person was among those killed, Dutch foreign minister Stef Blok said in a statement.
The Foreign Office said it was "urgently seeking" information from authorities in Sri Lanka.
A spokesman said: "We are aware of reports of a number of explosions in Sri Lanka, including Colombo, and we are urgently seeking information from the local authorities.
"British nationals in Sri Lanka should follow the instructions of the local authorities and check FCO travel advice for updates."
Who was behind the attacks?
Seven suspects were arrested on Sunday afternoon, Sri Lanka's defense minister said.
The nature of the blasts was not immediately clear and there were no immediate claims of responsibility.
But documents seen by AFP show that Sri Lanka's police chief Pujuth Jayasundara issued an intelligence alert to top officers 10 days ago, warning that suicide bombers planned to hit "prominent churches".
"A foreign intelligence agency has reported that the NTJ (National Thowheeth Jama'ath) is planning to carry out suicide attacks targeting prominent churches as well as the Indian high commission in Colombo," the alert said.
The NTJ is a radical Muslim group in Sri Lanka that was linked last year to the vandalism of Buddhist statues.
How did Sri Lanka react?
The government beefed up security and imposed an immediate and indefinite curfew across the country. It also put in place a "temporary" ban on social media platforms "in order to prevent incorrect and wrong information being spread".
Security at Colombo's airport was also enhanced, according to Sri Lankan Airlines, which advised its passengers to arrive four hours before their flights. It added that passengers with passports and tickets will be able to reach the airport during the curfew.
Embassies in Sri Lanka have warned their citizens to shelter in place.